Dean & Joel went to the
Nature Reserve
again yesterday, mainly to give Paula & Eli a bit of a break but also to give Joel some special time with Dad. We had some real fun as you can see from the 'Dilemma' video posted below. We're not sure where Joel gets his flirting skills from but they're definitely not from his Dad (probably gets it from his mother!).
Whilst we were feeding the ducks the Cape Weaver Birds were getting quite bold so we put some crumbs on a post a watched them swoop in and take them.
Unfortunately we only had Mum's point & shoot camera so the piccys aren't great quality (hence they're not on our
Photoblog
) but the sequence of three is quite good.
Hope you enjoy them.
A Weaver bird eyeing up the bread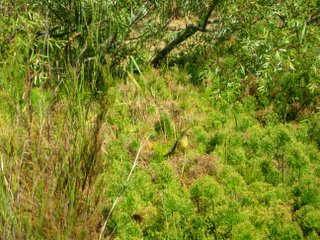 he comes in for the 'kill'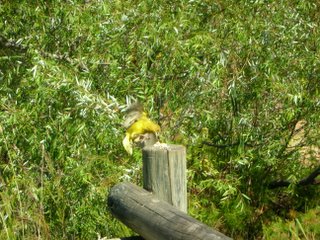 and he's off